PBFI's Domestic Sourcing Initiative: Our 2022 Year-in-Review
Overview
2022 saw the launch and first steps of implementation of the Domestic Sourcing Initiative (DSI). Originally under the umbrella of the Plant Based Foods Association (PBFA), the trade organization representing the U.S. plant-based foods industry, the DSI is now an initiative of the Plant Based Foods Institute (PBFI), a 501(c)3 sister non-profit organization created in 2022 with a broad mandate to drive change towards a more plant-based, regenerative, and equitable food system. 
This year, the activities of PBFI's DSI included:
Domestic sourcing pilot projects
Presentations at trade shows and conferences
Direct presentations to plant-based foods companies
Direct presentations to agriculture organizations and educational institutions
Publicity in the form of press articles, videos, blog posts, and social media content
Partnerships with allied organizations
Research on the landscape of plant-based ingredients and products 
Built on the outcomes of these activities, PBFI is creating a plan to scale the DSI to drive meaningful change in the North American food system, a transition from resource-intensive animal agriculture to more efficient production of plant-based food for people.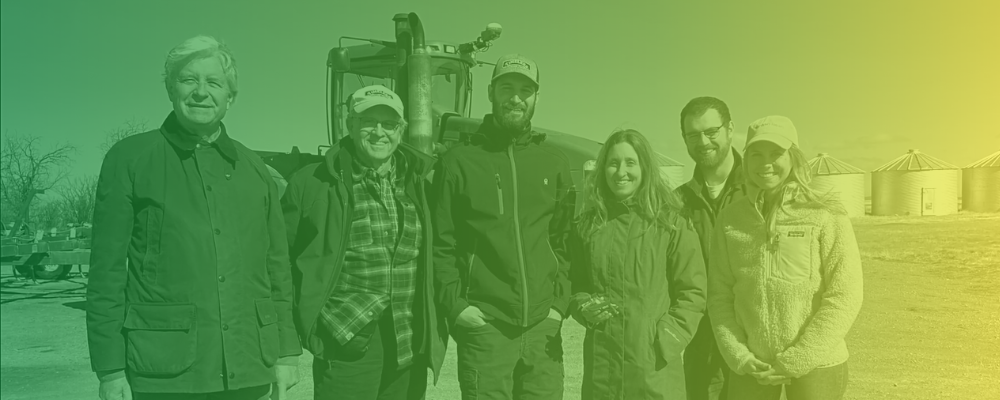 Domestic Sourcing Pilot Projects
The DSI worked with four plant-based food companies that have identified domestic sourcing as key to their long-term success:
Oatly: As part of its U.S. expansion plan, Sweden-based Oatly has identified the need to source oats from U.S. growers to supply its expanding network of U.S. manufacturing facilities. Oatly is recruiting farmers in the American upper Midwest to grow oats using regenerative principles, including the use of no-till cover crops, expansion of cash crop rotations, and the elimination of glyphosate. The enrolled farmers had generally been using GMO soy and corn cropping systems and were selling their crops into the commodity stream. The majority of the crops were going to animal feed and ethanol production. Now, with Oatly as a buyer, the farmers are growing food for direct human consumption and have the security of contracts, giving them more predictable revenue and improved credit with their lenders. In addition, these growers are becoming more profitable as their soil health improves and they reduce purchases of synthetic nitrogen fertilizers and pesticides, the direct result of following the agronomic methods specified in Oatly's contracts. PBFI is working closely with Oatly to collect and report data on the outcomes of this program and earlier this year filmed a video at the farm of participating Iowa grower Plagge Farms showcasing this important initiative.
Upton's Naturals: The Chicago-based company had been importing its primary ingredient, wheat gluten, from Australia, which offered better prices—including the cost of shipping to the U.S.—while still meeting stringent quality specifications. Australia carried the advantage of its proximity to East Asian markets for sourcing the critical wheat starch byproduct of the gluten manufacturing process. In contrast, the U.S. market for wheat starch is more limited, putting domestic manufacturers at a significant disadvantage. However, during the global COVID-19 pandemic, the cost of shipping ocean freight from Australia to U.S. west coast ports rose tenfold, and suddenly, there was a strong need to reconsider the viability of domestic suppliers. Around this time, a Kansas biofuels company had recently purchased a facility that included wheat gluten production equipment and was looking to enter the food ingredients business. As part of their process, they could divert the wheat starch byproduct to their ethanol production, enabling them to sell gluten at prices competitive with pre-COVID imports. Upton's Naturals, on the hunt for domestic options, immediately saw this advantage and was able to end its dependence on imported wheat gluten. Now, with Upton's Naturals as a buyer, the Kansas wheat farmers in the program are growing food for human consumption, diversifying their businesses. PBFI is working closely with Upton's Naturals to report on the outcomes of this program and filmed a video at the farm of Kansas wheat grower Eric Moden, showcasing this important example of a domestic sourcing solution.
Lupii: The New York City-based company uses the lesser-known lupini bean as the primary protein ingredient in its nutrition bars and pasta products. Until recently, Lupii had been importing lupini beans from France, where it is considered a more traditional crop. Interested in pursuing the many advantages of sourcing the beans in the U.S., the company connected with Timeless Seeds, a cooperative of approximately 50 organic farmers in Montana. Farmer member Michael Deakin stepped forward to undertake test plantings of the lupini bean in an innovative trial program, which went well overall. The most significant reported learning is that the beans must be harvested at the right moment to prevent excessive shattering, which was an issue during the program. With tests under their belt, Timeless now feels equipped to scale this project, and Lupii hopes to move all of its sourcing to the region. They now have a need for financing new seed purchases, and PBFI has put them in contact with ag finance sources specializing in new and unusual situations. PBFI has closely followed Lupii's progress in building this domestic supply chain and filmed a video on the Deakin farm with Lupii co-owner Isabelle Steichen to showcase this unique domestic sourcing undertaking. Lupii is enthusiastic about sharing data on outcomes of the program.
Country Crock: The prominent plant-based buttery spread brand is owned by Upfield Holdings B.V., a Dutch food company that owns multiple brands of margarine, food spreads, and plant-based foods. Country Crock decided to make their supply chain as local as possible to support its production facility in Johnson County, located in eastern Kansas. The brand contracts with non-GMO soybean growers in the region, mandating the use of no-till and cover crops to build soil health and reduce erosion. PBFI met on the farm with a Country Crock grower Nick Guetterman and his agronomic advisor to discuss this sourcing program, and filmed a video record of the encounter. At present, Country Crock is undergoing personnel changes which have delayed further study of this program. It is hoped that we can resume in 2023. 
The outcomes of these pilot projects will inform PBFI's plan to expand the DSI in 2023.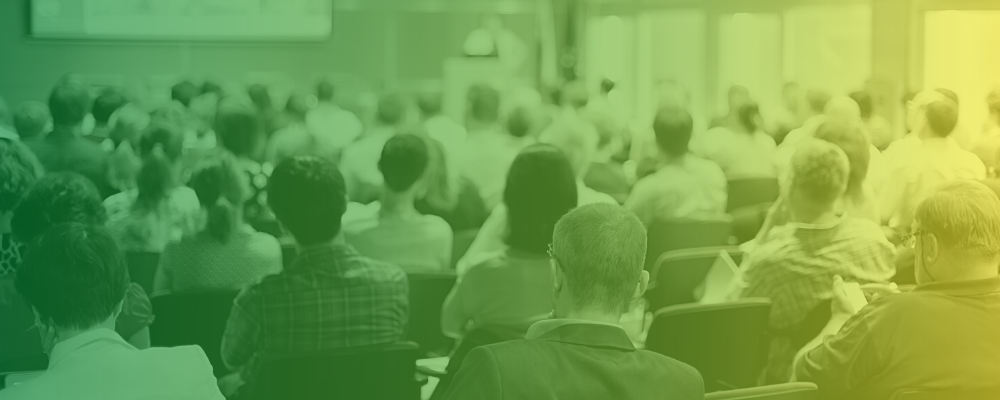 DSI Presentations at Industry Events
As the fastest-growing category in the food industry, plant-based foods are a hot topic at industry trade shows and conferences. PBFI has harnessed these events to publicize the Domestic Sourcing Initiative, expanding its network of collaborators, supporters, and partners. A list of the events is in the Appendix below.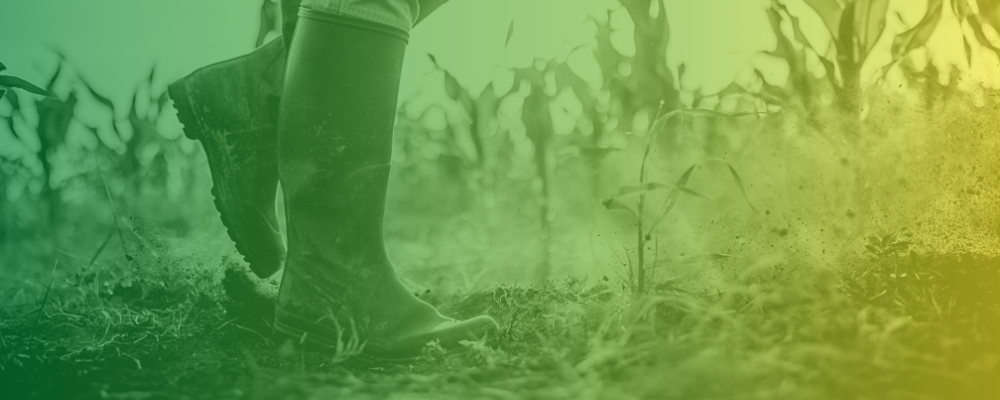 Touchpoints with Agriculture Organizations
Building bridges with the U.S. agriculture community is a major PBFI policy priority: In 2022, PBFI has successfully brought the message of the plant-based opportunity for American farmers and rural communities to a range of key organizations, opening many doors in the government policy, trade association, finance, and non-profit sectors. A list of U.S. agriculture organizations presented with an overview of the DSI can be found in the Appendix below.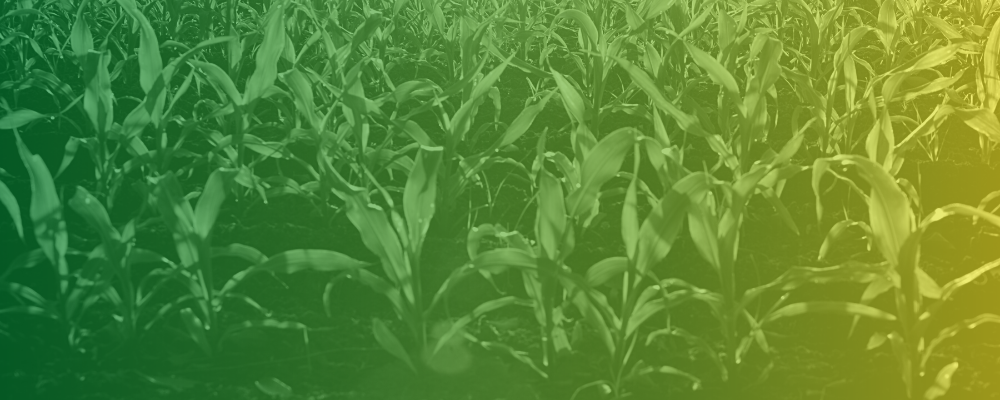 Presentations to Companies and Growers
As part of PBFI's groundwork for the 2023 expansion of the DSI, presentations were made to plant-based food companies and growers laying out the benefits of the initiative. The presentations sparked discussions around the challenges and opportunities of domestic sourcing, such pricing, availability, suitability of U.S. growing areas, need for crop-specific infrastructure, distance to markets, federal and state support for new crops, crop insurance, and more. These discussions have provided valuable guidance for planning the PBFI's planning for 2023 and beyond, and identified potential new project partners.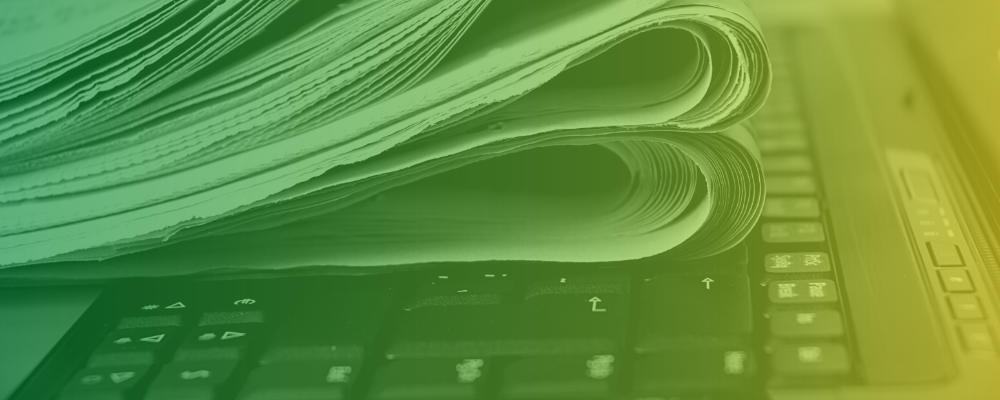 Publicity
PBFI received wide coverage of the DSI in the press in 2022. Links to the articles are included in the Appendix. PBFI's own publicity efforts included the production of video case studies, blog posts, and multi-channel social media content.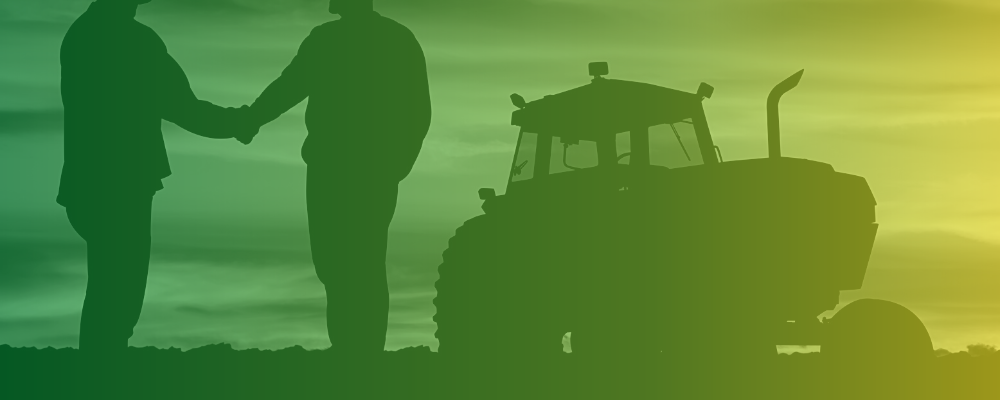 Partnerships with Allied Organizations
One of the primary goals of the DSI is to facilitate the development of domestic supply partnerships by providing connections, advice, and support. PBFI is developing a "service package" for plant-based food companies by partnering with organizations that specialize in recommending supply chain partners, commercializing crops, and providing creative financing solutions. PBFI has entered into a formal partnership with Mad Agriculture, which provides financing for regenerative agricultural farmers; land and business planning from experts who know farming; and connects farmers with values-aligned brands.
PBFI is also working with Transfarmation, an initiative of Mercy for Animals, to develop practical alternatives for farmers looking to transition their businesses from livestock to plants. Transfarmation and PBFI are co-sponsoring a conference happening September 26–28 in Charlotte, North Carolina to bring together trade association directors, food brand leaders, nonprofit and foundation leaders, investors, retail executives, and other high-ranking influencers to identify challenges to a sustainable food supply, including the barriers in the value chain, and craft solutions and interventions to overcome them.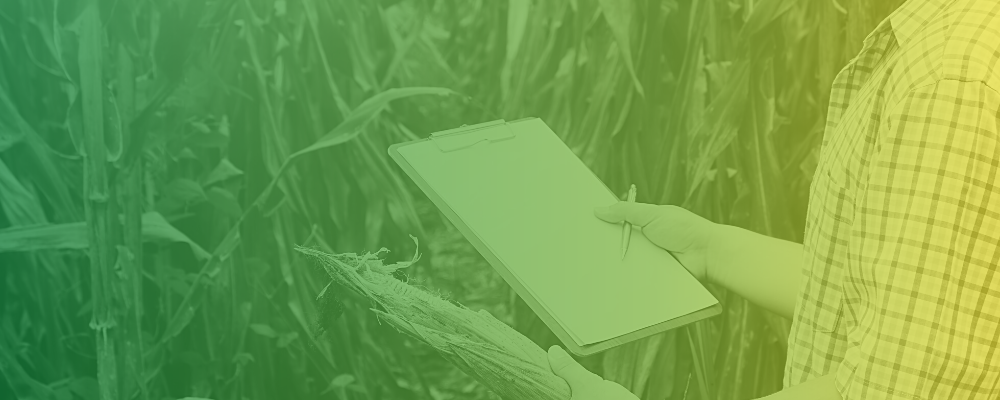 Research
Prior to 2022, PBFA conducted research to identify key ingredients used in the U.S. plant-based foods industry. In addition, PBFA's collaboration with the University of California's Plant Futures Challenge Lab produced a study on the challenges faced by companies in their ingredient procurement process. A new round of collaboration with Plant Futures, focused on analysis and effective communication of PBFI's recently-released migration analysis of the consumer shift from animal-based to plant-based foods in the retail environment, took place in the fall of 2022, and the outcomes will be implemented in early 2023. In 2022, PBFI also partnered with graduate researchers and faculty at the Friedman School of Nutrition Science and Policy at Tufts University to study farmer perspectives on growing for the plant-based foods industry; carry out a deep dive into the agricultural and commercial landscape for yellow peas, a key plant-based ingredient; and conduct interviews with plant-based food companies on ingredient sourcing challenges and awareness of processing co-products of their ingredients.
| | | |
| --- | --- | --- |
| APPENDIX | | |
| DSI Presentations at Industry Events in 2022 | Date | Location |
| PBFA Member Solutions Call | Feb 17, 2022 | Virtual |
| EPA Region 4 Food Systems Call | May 19, 2022 | Virtual |
| Soil and Climate Alliance network meeting | June 22-23, 2022 | Little Rock, AR |
| PBFA Member Solutions Call | June 30, 2022 | Virtual |
| Kroger 2022 VegFest | July 27, 2022 | Virtual |
| RAP Summit (Rancher Advocacy Program) | July 30, 2022 | Virtual |
| Plant Based World Expo North America | September 8-9, 2022 | New York City |
| Supply Side West | November 1, 2022 | Las Vegas, NV |
| PBFA/PBFI Policy Team Retreat | November 16-18, 2022 | Briarcliff Manor, NY |
| | | |
| Agriculture organizations contacted about DSI in 2022 | | |
| Organization | Date | Location |
| Mad Agriculture | January 5, 2022 | Virtual |
| Organic Trade Association | March 2, 2022 | Virtual |
| U.S. Environmental Protection Agency | April 4, 2022 | Virtual |
| Pulse Canada | April 13, 2022 | Virtual |
| Cornell University/Gianforte Farms | April 13, 2022 | Virtual |
| Artisan Grains Collaborative | April 14, 2022 | Virtual |
| North Carolina State University | May 17, 2022 | Virtual |
| Illinois Department of Agriculture | May 27, 2022 | Virtual |
| Colorado State University | June 7, 2022 | Virtual |
| National Young Farmers Coalition | June 8, 2022 | Virtual |
| US Dry Pea and Lentil Council | — | — |
| Common Market Southeast | August 15, 2022 | Virtual |
| Compeer Financial | September 8, 2022 | Plant Based World Expo, New York City |
| | | |
| DSI presentations to companies and growers in 2022 | Date | Location |
| Amy Stegeman Farm (PA) | January 4, 2022 | Virtual |
| Mercaris | February 3, 2022 | Virtual |
| Miyoko's Creamery | February 11, 2022 | Virtual |
| Teffco | April 1, 2022 | Virtual |
| Bunge | April 5, 2022 | Virtual |
| Evergrain | April 12, 2022 | Virtual |
| 1000 Springs Farm (Idaho) | May 3, 2022 | Virtual |
| Benson Hill | June 7, 2022 | Virtual |
| Finless Foods | August 4, 2022 | Virtual |
| Snacktivist Foods | August 9, 2022 | Virtual |
| Trusted Foods | September 13, 2022 | Virtual |
| Guardian Grains | September 30, 2022 | Virtual |
| Finn Farms | October 19, 2022 | Virtual |
| Step Change Innovations | November 1, 2022 | Supply Side West, Las Vegas NV |
| Takasago International Corp. (USA) | November 1, 2022 | Supply Side West, Las Vegas NV |
| WhatIf Foods | November 11, 2022 | Virtual |
| | | |
| Press Coverage in 2022 | Date | Title |
| VegNews | September 22, 2022 | How to Build a Plant-Based Food System: From Policy Change to Sustainable Agriculture |
| Vegconomist | September 8, 2022 | PBFA Launches New Institute to Drive Transition to Plant-Based Food System |
| Food Business News | September 8, 2022 | New institute wants to advance plant-based in US policy |
| Food Dive | September 7, 2022 | Plant Based Foods Institute will promote the segment's policy and business aims |
| The Organic & Non-GMO Report | August 31, 2022 | Initiative aims to encourage plant-based food companies to source directly from U.S. farmers |
This content was cross-posted to the Domestic Sourcing Initiative blog.